Who we are
Welcome and thank you for wanting to know more about Mount Moriah Church. Mount Moriah is a wonderful place to worship, learn, grow and serve. Hi, my name is Darrell Edgar. It is a blessing for me to serve as the Pastor and work alongside this community of believers striving always to glorify God in everything we do.
Mount Moriah is a biblically based and Christ-centered ministry desiring to see God's Kingdom here on earth as it is in Heaven. I believe you will find a blessing at Mount Moriah. We have ministries and opportunities for all age groups as well as an internet campus for those not able to join us in person.
We seek to share a relevant message of grace and purpose from the God who cares about you and me. It is our privilege to love Christ, share the Good News and encourage Christian growth with family, friends, and friends in the making. We invite you to join us on the journey that changes everything which starts with Jesus!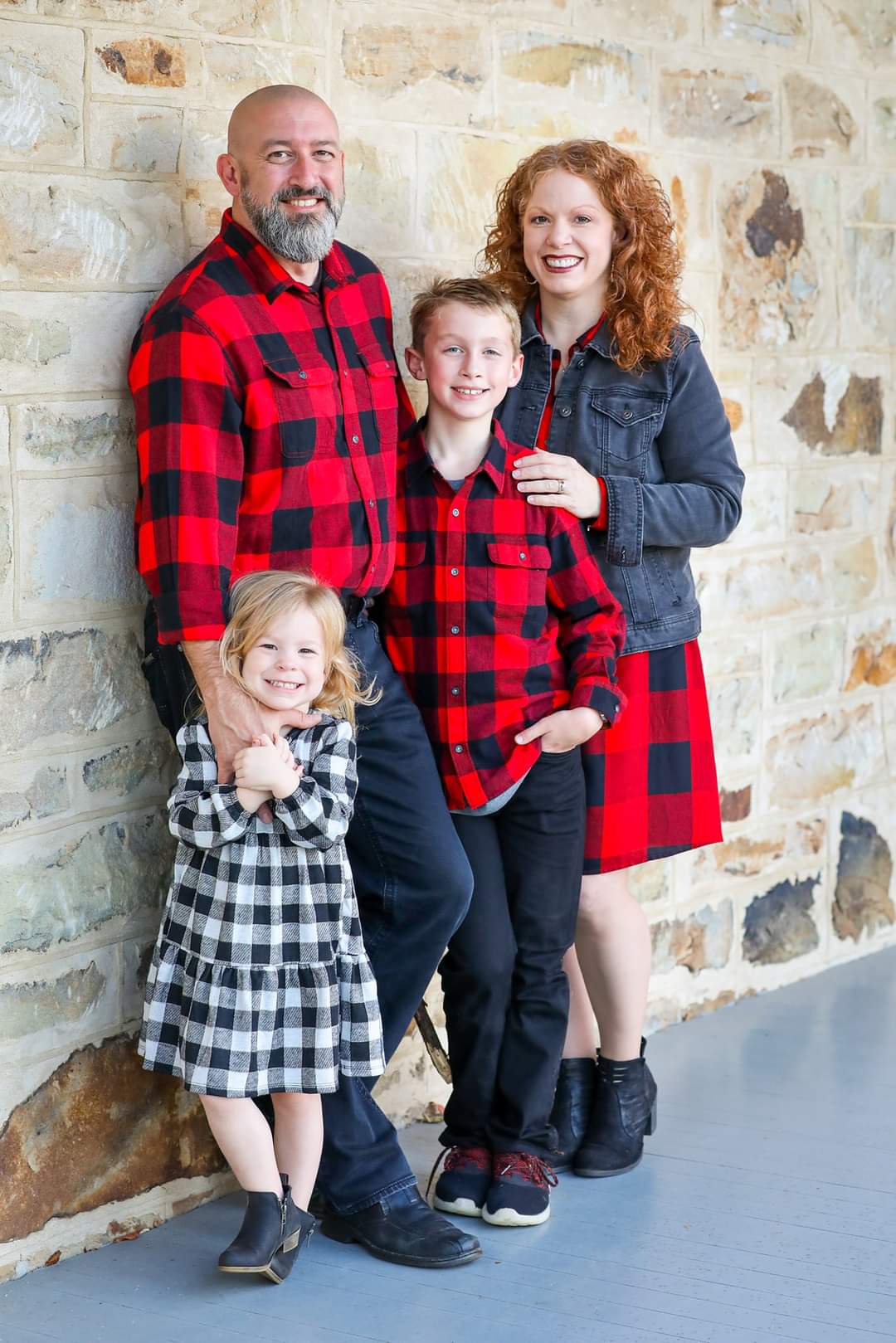 Pastor Darrell Edgar, wife Joyce, and children Taleah and Tasso
What we believe
We believe the Bible, the 66 Books of the Old and New Testament, to be the inspired, only infallible, authoritative Word of God. We believe there is one true and living God, eternally existing in three persons; God the Father, God the Son, and God the Holy Spirit. We believe in the deity of Jesus, in His virgin birth, that He lived a sinless life, died for the sins of the world, resurrected, and that "whosoever believes in Him shall not perish but have everlasting life."
Where we're headed
What's the bottom line? More than ever, Mount Moriah is committed to fostering a community built around a hope like none other — a hope found only in Jesus. As we move forward as a church, inclusion and belonging for all who seek to know Him remain at the center of who we are as followers of Christ.
What this means for you
What does this mean for you? Most importantly, you're always welcome at Mount Moriah. Wherever you are in your faith journey, you'll always be accepted as part of the Mount Moriah family.
Beyond that, if you're ready to plan your first visit, want to learn more about our beliefs, or simply want to talk with someone, click the 'Contact Us' button below to connect.